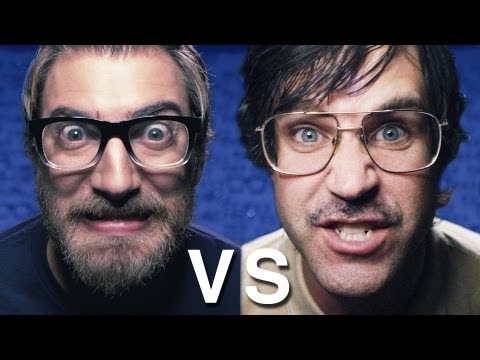 Uh, I have often heard that Nerds and Geeks are not the same thing. In fact if you have ever heard of Good Mythical Morning with Rhett and Link, they have who brought that age-old battle to a head.
Whoa, can't we all just get along?
I decided to look both terms up.
nerd
nərd/
noun
informal
a foolish or contemptible person who lacks social skills or is boringly studious.
"one of those nerds who never asked a girl to dance"
synonyms:
bore; More
a single-minded expert in a particular technical field.
"a computer nerd"
geek
ɡēk/
noun
informal
an unfashionable or socially inept person.
a carnival performer who performs wild acts.
verb
engage in or discuss computer-related tasks obsessively or with great attention to technical detail.
"we all geeked out for a bit and exchanged ICQ/MSN/AOL/website information"
There really isn't a lot of difference so why is there any antagonism in the terms?
So, Nerdatonium is present in anyone who thinks, not matter what their designation might be. (Ah, well of course unless you have a Borg designation that is.)